On Sunday 28th August 2022 eight archers from Whiteleaf Bowmen gathered for the Club Longbow Championships. This year the competition was also opened up to Barebow archers from the club, recognising the growing number of Barebow archers within the club.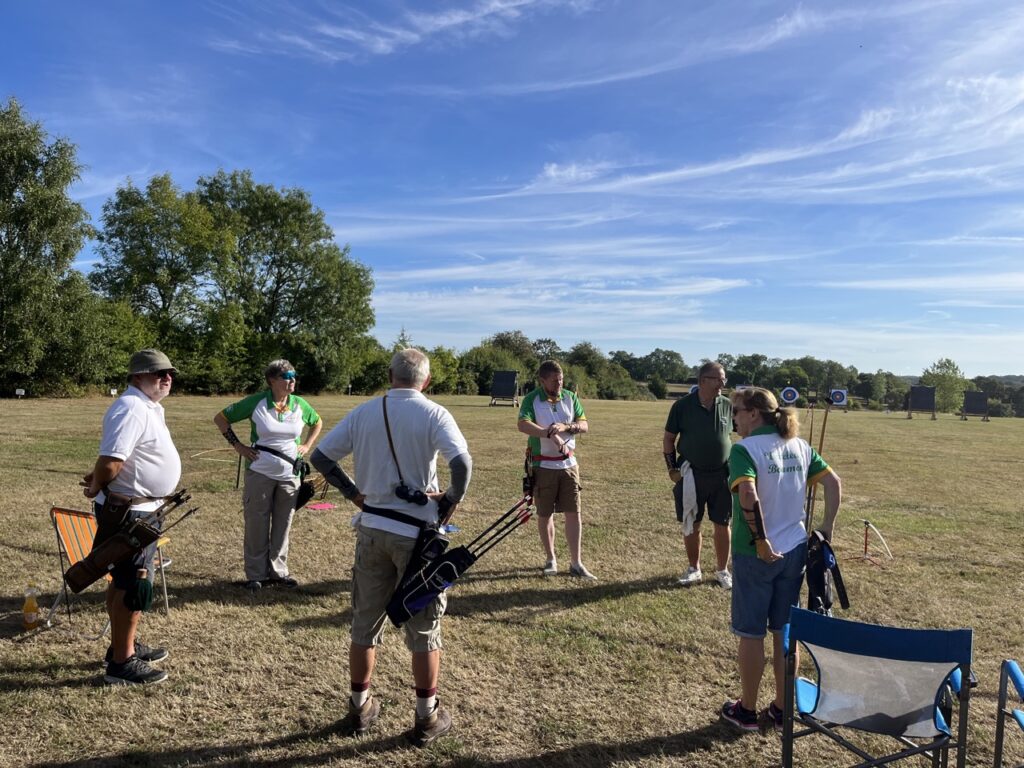 The day started fairly sedately with a National competition, 4 dozen arrows at 60 yards and 2 dozen at 50 yards. In traditional format the Longbow competition was judged by the number of hits, with score used as a tie break, whereas barebow were placed based on scores. With everyone warmed up and getting settled into a groove the next element of the competition would shake things up a bit.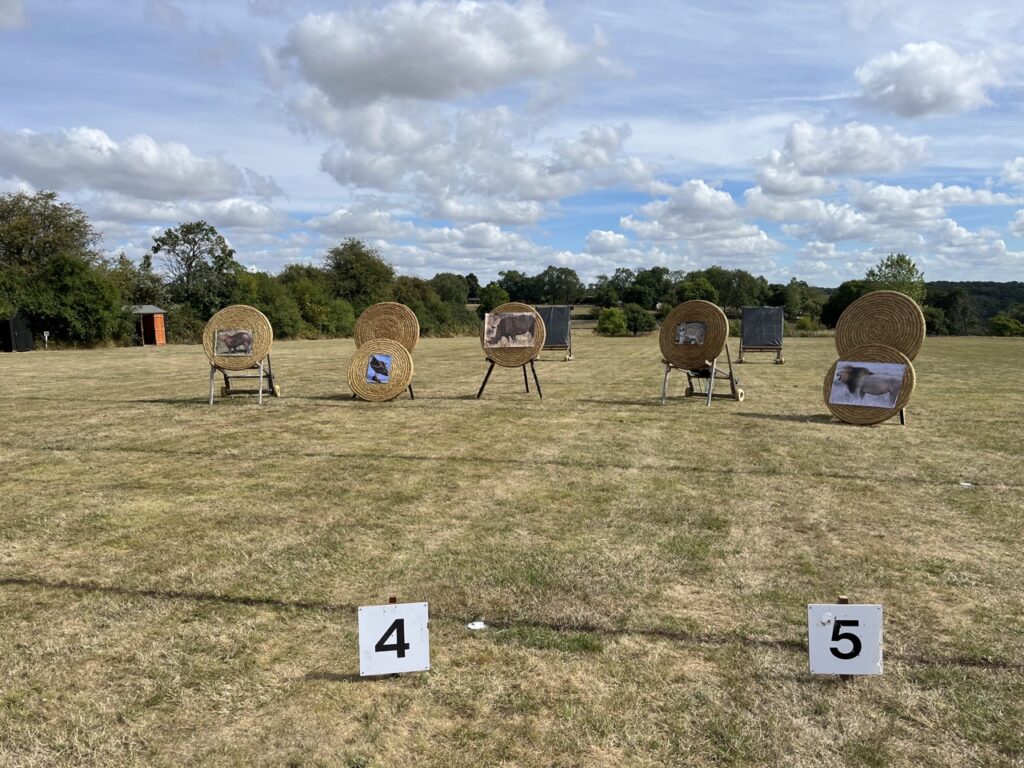 This was a variation on the theme of a "Pope and Young" shoot. Five paper animal targets were placed downrange, and five shooting positions established. Each archer then had the opportunity to shoot five arrows from the one position, rotating round until they had shot five arrows from all of the positions. For the first stage of this each archer had 100 seconds to shoot all five arrows. Everyone was comfortably loosing all of their arrows within this time, so when the time for the next stage was dropped to 50 seconds the pressure was on. Subsequent stages saw the time drop to 40 seconds, and with the final stage only 30 seconds the pressure was on.
The final element of the day was a "Wand" shoot, which was one final chance for everyone to demonstrate their skill in hitting a 4" wide and 5' tall stick placed at 40 yards. Andraes managed to hit this on his very first shot, with the longbows taking a bit more time to gauge the target. Both Paul and Julie managed a hit after a few attempts by everyone, but after a couple more arrows Paul managed to claim the prize.
Overall results
Gents Barebow Champion – Imran Rehman
Ladies Barebow Champion – Rukhsana Latif
Gents Longbow Champion – Paul Field
Ladies Longbow Champion – Julie Morling
Longbow Pope & Young Champion – Julie Morling
Wand Champion Longbow – Paul Field
Wand Champion Barebow – Andraes Kirschner
Best Unrewarded Score – John O'Keeffe
Overall Results